Locations & Directions
VNB's local offices are inviting, convenient, and functional. But no matter how nice, the building is not the bank. People, not brick and mortar, make a bank successful.

Mailing address:
Virginia National Bank,
PO Box 2853, Charlottesville, VA 22902
Charlottesville and Albemarle County
Fauquier County
Prince William County
Winchester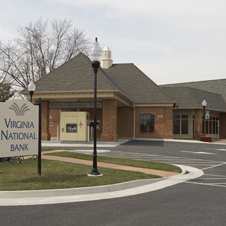 Creekside, Winchester
CREEKSIDE
3119 Valley Avenue
Winchester, VA 22601
540.665.8882
Lobby and Drive-Thru Hours: Mon-Fri 8:30-5:00, Sat CLOSED
Richmond - Coming Soon!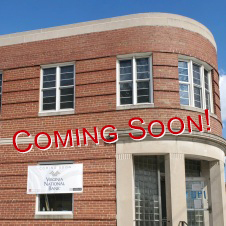 Roseneath Road, Richmond
Richmond - COMING SOON!
1401 Roseneath Road
Richmond, VA 23230